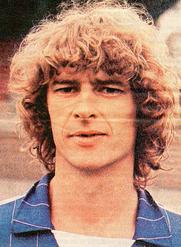 What a great day. A momentous day. What a great victory for everyone today. For Arsene Wenger, for Arsenal Football Club, for the fans and for our future.
This had to happen. Maybe not today but it was coming. It could have been next year. But the longer it went on the worse this was going to get. It was clear it was ending but the fear was about how it would end. Change was a coming. And this was the perfect way to instigate it.
Given the ineptitude the club has shown in the last 5 years it's a miracle that they pulled this off.
I am so relieved. So excited. And, of course, fearful for what the future holds. But that last part was always going to be the case. Whatever happens after such a profound period of leadership was always going to be fraught with dangers. But, for the moment, today was not about the future. Oh, OK, of course it is – it's how about to navigate towards it.
So today, I'm happy. I'm relieved. I'm proud and I still and always will love Arsene Wenger. Long live Arsene Wenger. No-one can possible emulate what he's achieved nor the style, intellect and honesty with which he's conducted himself.
So today was perfect. Perfect for everyone concerned.
Perfect for Arsene Wenger. He gets to leave with his head held high. He got to announce his own departure. No firing. No embarrassment. He controlled his own destiny. No mess. And a complete surprise. The club allowed AW the grace of an exit that will just heap more praise on this great man. Well done AFC. And well done Arsene.
What perfect timing. He now has two home game in the EPL to receive the praise and love that he deserves. He'll gets his laps of honour. He will surely he serenaded throughout the next two home games by the emotion and love from our fans.
The stands will be full again. These games will now be events. It will be all about AW. As it should be. Gone (for the moment) will the critics and doomsayers. Gone will be those petulant, temperamental, self-indulgent so-called fans that tried to diminish AW. We can enjoy the end to the season and focus on King Arsene. We can celebrate the end of a wonderful reign.
And then there's the small matter of the NoHopa Cup. If this does not motivate and focus the players nothing will. Not that I believe in this team. But just maybe they will find a way past Atletico. Now they surely know they are playing for their futures. Here is their chance to allow AW to leave with a European trophy. It's in their hands now.
What perfect timing. Now all the best managers in Europe who were thinking of moving on now know that the perfect job is out there. To manage Arsenal. This will stop the best candidates in their tracks. No-one will now sign for PSG or anyone else before knowing whether they might be offered this throne. Sure, it's too late for Kovac as he's off to BM. But all the others will now want to wait and see.
Perfect for all those players off to the corrupt WC in corrupt Russia. Players who might have thought twice about coming to a club who's manager was operating under a cloud will now bide their time, not sign for other teams and wait to see who's going to be the manager. Whoever our manager is they will be given a budget. We have a Director of Recruiting ready and waiting. And now the best players will now know they also might get the call.
And perfect for our players. They now know they have to play for their careers at Arsenal. Aside from Ozil and Aubameyang no-one is really safe. This is a wake-up call for them all. And after the last 3 months, a welcome wake up call.
And the timing is perfect for us, the fans. We get to emote all about AW for weeks with certainty while knowing what the outcome is. We can relieve the (many) great moments and share our love and appreciation for the best manager in our history. Rather than have him sulk off in the close season just before or after the corrupt WC in corrupt Russia, we can instead focus on the praising and thanking AW.
The future was always going to be uncertain. Just look at what happened at Man United. In fact, 5 years on, look at what's still happening.
Except, just maybe, this perfectly timed move also demonstrates that just maybe there is a viable, sustainable strategy at Arsenal FC. This move today was clearly orchestrated by the club. Have no doubt. They forced Wenger out. But they did it with style, class and dignity. They upheld the fine traditions of Arsenal FC.  Unlike the trash in West London, we are not a human garbage disposing club. Nor, like that lot up the road, a revolving door of no-body managers. Here the club teed up the background support players for the last year and then ever so gently shepherded the best manager this club has ever seen, to the exit doors, opened the door and then allowed him to leave of his own volition. Perfectly done Arsenal FC. That's the best I could have hoped for. I bet they will unveil his statue before the new season starts.
I love this timing. It could not have happened a week or so because we had to get past CSKA first. And it had to be announced before a home game and then leave enough home games to celebrate Wengers' reign. He was never going to resign. He was way too vested in AFC. And, I'm sure, he still believes he can manage.
And so, for AW, it's perfect timing. It gives other clubs plenty of time to consider him as a manger. Good for AW he deserves that. Football is his life. And perfect timing if he wants the French job after the corrupt WC is over. I believe the PSG job has gone already but there will be plenty of clubs who'd want him for a few years. And why not? A change in venue might do him good. Maybe he could take from us Mustafi?
But today is not a day for negative thoughts. Today we handled a difficult situation perfectly. We have removed the vitriol surrounding the club. We have finally embraced out future. Sure, it's filled with uncertainty. That's because we've taken for granted what we've had for the last 22 years. So, welcome to the real world. The one where every other team operates. But what we have though is the platform that our King has bequeathed to us. We have the reputation and style of play that now defines our expectations.
Of course, we will desperately miss him. But, again, this was inevitable. The beginning of the end started a few years back. This was on the cards. But I'd always feared a monstrous melt-down with those moronic co-called fans being disruptive and our board being indecisive.
Instead we have our club actually getting out in front and managing change. They are controlling the change rather than have the change manage them. And, that, quite frankly, is a surprise. Though this had to happen I did not see this coming today or any time soon. But it's perfect.
I know, for example, my idiot children, if they are still reading this (not that I'm sure they can all actually read) will be in tears. This is the only Arsenal manager they have ever known. Their security blanket has been removed. It's emotionally scary. This has been their one invariant. The one thing that never changed. The one certainty. The one consistent in a mad, ever changing world.
But, as a supporter for more than 50 years. As someone who had to watch Terry Neil as manager, let me tell you, there will be many amazing stories and experiences ahead for Arsenal. They will just be different without Wenger. But the club will persist and, hopefully, step up to the level this club should be at. But whatever happens this will always remain our team.
I'm also aware and surprised at my own reaction. I would have expected to have been more emotional. More depressed. More sad. Maybe I'm in denial. I do denial better than anyone I know. Maybe tomorrow I'll wake up and realize I'm despondent and gutted. Maybe I'll realize this is one the saddest day of my life. Maybe I'll realize this is an end of an era that marked a period in my life that spanned the birth of the majority of my children and spanned most of the important events in my life. Maybe introspection will kick in.
But for the moment, I'm just relived that I can see a path forward that is positive for all concerned parties. There is something today for all of us. The manager, the club, the players (both present and future) and, us the fans. It's a perfect day.
Now let's get to both venerate Arsene and start the process of embracing our future.
Did I mention that I love Arsene Wenger?
-LB7