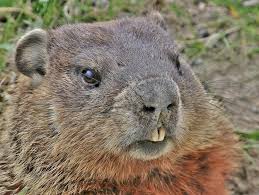 Groundhog Fucking Day. At this stage it's not clear I have anything new to add. Take the reviews of the Swansea, Watford and West Ham games and just splice them together.
Depressing, aside from being oh so predictable and inevitable it was just boring to watch. There was little emotion in our game or the crowd. Not hat I blame the crowd. We squandered the few chances we had, were lucky to get a nice goal. And then we sat back and waited for their goal.
But actually watching the game was boring. It reminds me of when we had Fabregas and Hleb trying to walk the ball in. Ever so intricate. Of course, like last week, it was beautiful when it comes off. But we lack directness. Watching Man City yesterday was painful. Their direct to goal approach is so effective. Of course, they also have a world class finisher. As hard as DW23 works – and he's clearly better than Giroud – it won't finish enough chances. But then nor will Alexis.
Again, Eleny and Coq worked bell. Coq was especially effective today. But then CP were drab and boring. They offered nothing. Drawing away at West Ham is one thing. But home to a CP team like that – it's heartbreaking. Again, we've seen it all before. Ever since the start of the year it's as though it's a reverse of the previous calendar year when we couldn't stop winning.
Where do we go from here (besides playing West Brom)? Not at all clear. We will have AW next season. After games like this I expect him to be (rightly) questioned and (unrightly) abused. But he choses these players. And the set-up.  At some point we will move in the AW years. I hope they don't revert back to the BW years. And I hope we don't pin AW on a cross anytime soon. Though I believe it is that time of year.
A quick word for the wonderful Theo. I have a dog that sometimes has that same lost look in his face. But my dog does not have a football at his feet. Theo is so lacking in confidence. Again, feel free to cut and paste this into the review of our next game. Add the same with regard to Giroud.
Yes, Cech should have made that save. But I'd still prefer him as our GK. He screwed up in the first game of the season as well. That's what can happen. But, Big Ears let AdeBarnDoor run with the ball down the touchline when he should have tackled him. And then we all stood off. But Cech was at fault.. So the remaining question is whether BigEars is the latter-day Vermalen? Although Vermalen did give us one good year.
There is no way we should only have been one-nil up. This is Arsenal of course and we are certainly broken. So we have to make more chances. There were too few times where their goalie was called into action. Too few times when we stretched them. We are way too dependent on Ozil for that killer pass; though OB1 can also create. And we have another shit team coming our way on Wednesday. AT least that means i should be able to write my review before then. Oh so predictable.
Overall though it's the same depressing shit. It's not that we might miss out on the Champions League or Sp*rs might win the league. It's worse than that. It's the fact we are a shit team. And here I mean shit in the sense that we perennially underperform. Shit in the sense that there is no enjoyment in watching us play. Shit in the sense that I truly wish the season was over. I don't want to watch this. It's not enjoyable. In fact it's shit.
– LB7