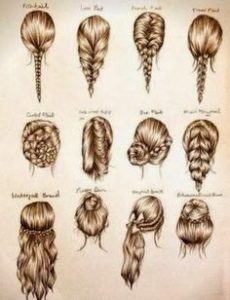 If I had the enthusiasm I would have written this yesterday. But, at that stage, I could not decide whether I should be crying or laughing. It's hard to imagine the right answer could be laughing – unless it's the hysterical type.
This game was a utter microcosm of our season and our existence on the planet earth. Some sublime, beautiful football, classic Arsenal goals – demonstrating the fluid distribution and perfect movement – to be predictably followed by finding a way to implode in nanoseconds. And then to pull some points out of the fire. To only then pass up a few chances to steal all the points.
So we have the sublime to the ridiculous. It was nearly a game of two halfs – but actually was not close – it was more like two halfs where we dominated 40 minutes and switched off for 5 minutes in each half. We dominated for such long periods and yet contrived to not take 3 points.
I fucking hate anyone with a ponytail. What is the point? We should be able to get some Act of Government to ban these things. Why is it there are some players that can only play like superstars against us? (see Rose for the Sp*rs). For the rest of the year they are lumbering walruses. Find me another team Ponytail boy can score against? Maybe we should buy him and then have him play against Goroud in training. Possibly some manliness could get transferred (but, no, not in the showers please).
So on reflection, here's what I think our issue was yesterday. But before I make a bold claim, let's start some non contentious statements.
Monreal was shit yesterday. It started with his distribution when attacking – his passes were heavy and his crosses shit. But worse than that, he's defending was crap. He did not close down Antonio (or whatever his name was) for the crosses. Nor did he defend their aerial crosses.  And I don't think it helps Monreal having OB1 in front of him. There were a number of times OB1 did not track back and left Monreal exposed. With Alexis or Campbell, there's way more protection.
And on the other side Bellerin was equally exposed. Though his forward movement was way superior to Monreal, his defending was poor. Most of the danger came from crosses from his side of the pitch. He was not closing them down. And, of course, he was beaten in the air by the Ponytailed one.
Big Ears was shaky but also unlucky. But he should have been closer to the beast for their first goal and was unlucky with the deflection on their third. But between Koz and Big Ears they really should have known what the approach of the Ponytail would be. He's not exactly a Messi. He's a big lumbering fairy.
In front of the defense, I was really impressed with Elneny. He improves from game to game. And he looks to have a box to box game whereas with the Coq is more kick-em to kick-em. But both of them linked up really well. Elnenys' covering and reading of the game was outstanding. The combination of these two – Coqeny – provided a platform for the movement and creativity ahead of them.
I was surprised when both were removed when we were chasing the game, and even more surprised that OB1 did not come off. It's a huge complement to him that AW left him on for the entire game. And it should be noted, that AW got his tactics right – in that we grabbed that third goal after the changes.
But how useless did little Theo look? He's completely lost his game. And his confidence. I fear he'll be looking elsewhere come the end of the season because he's falling further and further behind.
So, what's this bold claim? Well, it's hard to substantiate so I'll just go with my (big fat) intuition. It was all Ospina's fault. There, I said it. Nothing personal my Columbian drug-runner. But the lack of confidence in the defense (even with the solid protection in front of them) and the lack of decisiveness in the penalty box in conjunction with his lack of height and physical presence, enabled the Ponytailed one to dominate. Of course, others were to blame. But, I just know that our bouncing Cech would not have allowed our soft underbelly to be exposed like that. Look at how he even let them score a goal when the Ponytail fouled Koz? As agile as he is, he lacks that dominating presence. And yesterday, we saw that contribute to our loss of points.
So, while this was an exciting game to watch, it was yet another lost opportunity. There was never any way we were still going to win the league. But it's the sense of deja-vu that's so unnerving. Where was the leadership (did someone say Cech) when we let a goal in just before half-time –and then to give up another one so quickly; that's bullshit (or Ponytail shit).
It will be interesting to see what AW does now. How, if at all, does Ramsey fit in? He can't break up Coqeny. But he can't drop OB1 – who's creativity complements Ozil so well. And Sanchez is slowly coming back to the human race. But surely he puts the big Cech back in goal.
We're now fighting for 3rd spot. We have one tough game – on paper – on our schedule. But we've already shown this year that it's against the supposedly weaker teams, that we've dropped points.  Now is not the time to dissect the team – we can do that after the last game. For now, we have to make sure we don't fall to 4th (or below).
– LB7