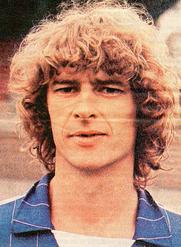 And we know it.
Screw the game and the analysis. Unfortunately I find myself drawn to the inevitable conclusion that our manager will be leaving us soon. I can't believe he's happy either. It won't be after we lose to Spu*rs. It won't even before the end of the season. It might not even be next season but I think the probability though is that he'll leave in the off-season – this summer. Then we move into "Fergie-time". The inevitable decline of AFC post-AW. If it can happen to MU with all their money and stature don't think it won't happen to us. But it was always going to happen – I just figured it was 2 or 3 seasons away. And I wish it was. However, after these last few games it's pretty clear that this team can't respond to AW. It's not really his fault (though technically it is) – it was just nature catching up with him. No-one can last forever. All good things must come to an end. And today it did.
We have some really excellent players. Ozil, Sanchez, Ramsey etc etc. But, sure, you can clearly see that Sanchez is but an imposter of who he was – his passing was Walcott-like today. And Giroud, the only center forward – in the midst of a goal drought – who passes the ball in the penalty box rather than shooting. But as a team, we are a disaster. There is no fluency. We could not string any passes together in the second half. We take too many touches and lack forward momentum. When we were searching for a goal rather than show penetration we moved the ball side-ways – it was as though Helb and Denilson were back on the pitch.
The point here is that this team is under-performing. We are just not this bad. But we are because the sum of the parts is less than the individual bits. It's as though 2 + 2 equals 1. We are worse as a team than we are on paper. That is pretty damming. Sure we miss Carzola. But look at Swansea (yuk) and how many players they were missing. Or at MU last weekend. It's got nothing to do with the players at this point. It lands at the feet of our manager.
It pains me greatly to say it. But I don't see where we can go from here. The team lacks guidance. This team has regressed. This team does not even know how it should be playing. They are just so bereft of confidence.  Look at how we started the second half. No passion, no drive. No sense of what we, as a team, were supposed to be doing. And once we let that first goal in we looked like we'd come out of a bomb-shelter only to be run over by some tanks. Of course we had chances that should have been taken. But that's not the point. There was no spine or backbone. There was no reaction. Because their entire confidence has gone. They expect bad things to happen to them. And you know what. The bad things are happening. But, wait, it's only going to get worse. This weekend – especially without Cech – we will be torn apart. I can see us losing 3 -0 with them scoring all their goals in a quick succession as we just disintegrate in front of our eyes. There is no belief in this team and I have no belief in them either.
The irony is that no-one else wants to win the league. But at this juncture we'll be lucky to get into the Champions League next year. I'm hoping for 4th. Though – and I hate to say this – I wonder whether we might benefit from missing out. I read others saying this a few years back and it made my blood boil. But, I just don't see where the team goes from here.
I fear we need a new manager and a complete re-build. Look at Liverpool and Manchester United. We will be envying them over the next few years. No-one has a chance of replacing the best manager Arsenal have ever had;  will ever have. But it just feels like now we have to start. I want to be so wrong about this. But I don't see how I can be. Look at the players. Walcott has regressed. Ox has turned into Walcott. Sanchez has gone backwards. Giroud can't do more than he's doing. There is no balance in mid-field.
When AW is gone we will rename stands for him and erect statutes – as we should. We will sorely miss him. But today was the beginning of the end.
As I said, it's the end of the world as we know it.
– LB7