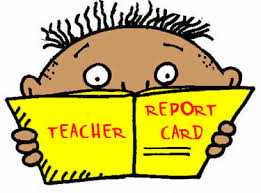 As previously threatened, it's time to assess our abject team performance this year and project ahead to what we should or should not do over the pending transfer window.
It's basically like writing out your Christmas wish list for Santa (not Santi) in the middle of the year – but hoping for speedier service. Actually, any service.
Naturally, as all the writing here it will be random, poorly written and ill-thought out. But why should you expect anything different now.
So, let's start at the top. Our Manager.
Arsene Wenger

Whether there is a collective opinion on him is quite irrelevant. He will be our manager for next year. The owner has (not) spoken. Personally, I am borderline OK with this (lack of) move.
First, I've yet to be convinced who might be available to do a better job.
Secondly, if you – as I do – believe the table does not lie – we did finish second. Sure, we should have finished first – this was theoretically our year. Next year will be a lot tougher. None of the other "large" teams will be as poor as they were this year. But AW has stuck with us through many lean years (in terms of financial muscle) when he had a chance to leave for other teams and now we have to stick with him. Sure, AW gets paid a bucket-load so it's not like he put himself at financial risk. But remember how desperate RM and other teams were to get him. Anyway, that's still not the primary reason to stick with AW. I think he has the desire to fix this team and allow himself to leave on a high. He's still committed. And passionate. The issue though is whether he still retains the ear of the team – whether he can influence and motivate them. And whether he can adapt his tactics to the required circumstances. This year he was hampered by injuries but all of us could have predicted that. This is the year (see below) when he gets his last chance to rectify this team with a few critical signings. And this will be his last chance. If we fold like Sp*rs this upcoming year he will not get a contract renewal.
Of course, the final reason that we should keep AW is to spite all those wanky, petulant, moronic Arsenal fans that keep shitting on all things AW. Remember that fucking organized protest home against Norwich? What dickheads were these "fans". They had a hard-on for AW so fuck them ten times over. Shut-up and go home to play championship manager and wank all over your own team selections. Then go back to your pathetic little excuse for an existence. You don't get to speak for Arsenal fans. Nor do you get to dictate how this club functions. Some of us remember what it was like to watch teams managed by Terry Neil, had to watch Terry Mancini in defense and Stuart "I-hate-AW" Robson. If you're under 25 years of age you've only known one Arsenal manager so be very careful before you spout shit about why we should change the one we have. Of course, the ring leaders in the media led by self-claimed Arsenal supporters like Pre Menstrual (ex editor of the defunct N.O.T.W) are just monumental fucking retards. Childish, ego-centric and fucking clue-less. They swing from one extreme to another from game to game. It would be like letting a 5 year old run the country. These "voices" stir up shit but have no credibility nor cohesive strategy.
Remember, this is a team that you support for life. Like a religion, you can't change it (OK, many people do but that's a different story). And this team will inflict great pain on you – like any team (witness that lot this season – te fucking he). Get used to it. Embrace it. And if you can't then fuck off because there were 18 teams worse off than you this year. Try being in their shoes. Walk in their steps. Then come back to AFC and keep things in perspective. Over a lifetime, AFC will go through many cycles and you're supposed to be there for all of them. Unless of course you're someone like Pre Menstrual – who, hopefully will be attacked by a giant rodent with the head of an extinct dinosaur (preferably T-Rex) that will rip off his legs and stuff them down his throat. We can but wish.
So, yes, we have AW for next year. What does he need to do now that he's solved how to zip up his anorak? (1) He needs to plan for his transition by getting the right management in place and (2) he needs to fix his team.
Regarding the former, he knows his not long for AFC so he should make sure the right people are in place at all football levels in the club. He must know the board are entirely clueless. With Dein and Fiszman long gone there is no football IQ on the board. So he needs to figure out a way to rectify that otherwise when he does depart he'll leave a massive vacuum behind. And my guess is that after next season he'll walk away. We either win a major trophy and he leaves at the top of his game or we don't and the screaming, shouting morons (see above) will take big chunks out of him and he'll leave in disgust.
So, onto the team…Let's see what we have
GK: Cech and Ospina will leave so one vacancy
Defense: Bellerin, Debuchy, Chambers, BFG, Big Ears, Koscielny, Monreal Jenkinson and Gibbs. Gibbs is likely to leave; Debuchy has (thankfully) gone and Jenkinson won't make the grade. So we need at least one defender – and that's without thinking of an upgrade
Midfield: Jack, Santi, Coq, Elneny, Ramsey, Iwobi, Campbell, Ox, Ozil, Flamini, Rosciky and Arteta. The last three all leave. So that's three right there.
Attack: Giroud, Sanchez, Walcott, Welbeck. Some of these should be in midfield. But we clearly need one forward that can score J.
Of course we have some youngster coming through (see Iwobi). Whether it's Hayden coming back from a loan spell, Dan Crowley or Gnarby. It seems that we need at least
1 goalkeeper
1 defender
1 midfielder
1 attacker

We don't do major surgery (unless you lose 8-2 to ManU early in the season – which, coincidentally, is when we picked up MA8). So if you assume that the media is right we'll get Xhaka that means we have to pick up that elusive striker and a defender. And we'll promote a few players. But is that enough? I don't think so.  We need a personality and character over-haul.
Though I doubt it will happen, we should transfer TH14 to anyone that will pay us anything (preferably in cash but we should be wiling to take luncheon vouchers, IOUs, railcards or used t-shirts).
We should also send Ox back to Southampton. That way Koemans can re-train Ox before signing back when he becomes the Arsenal manager.
But this would mean 6 new players – and AW is unlikely so go for that. Shame because I think TH14 needs newer, greener pastures to reinvigorate his career.
The fundamental question though is where is leadership going to come from? Who on the pitch is going to rally the team, grab control and get into peoples head? No-one springs to mind. And that's not good.
That's it for now. Coming soon. Part II – a by player assessment (aside from those that clearly suck).
– LB7