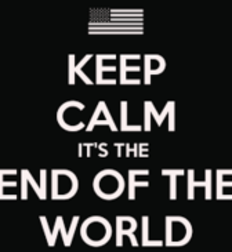 Bleet bleet, moan, moan, moan. We did not buy a striker? Fire Wenger. How can he justify sitting on all that cash? He's scared of spending money. Arsenal is a business not a soccer team. We'll never win anything with Wenger. He does not know what he's doing. He's stubborn. He won't change. Blah Blah.
It's at times like this you actually need a game to play. Unfortunately we have these stupid international matches. If you add up the number of fans that don't go to games over this weekend you'll realize that if football was a business they'd stop these stupid internationals. Aside form the potential injuries it costs each team millions of pounds in lost revenue (this obviously does not apply to Sp*rs). If they could throw these games at the end of the season then I'd be more accepting. But this interruption and the one in October just disrupt the flow of the season. And, more annoyingly (if that's possible) gives more oxygen to those "fans" that revel in moaning and complaining.
Anyway, as a general rule, as I've said before, I hate FIFA. So anything related to them is generally corrupt and anti-football. The day will come when this organization (along with the NCAA) will crumble.
Back to the transfer window rants. Firstly, this window has to close before the season starts. It's retarded for the season to start without the squads being established. I know it creates theater for TV companies. But what a stupid idea. Just move all this to June/July and early August and be done with it. Next, make sure the window closes at the same time across the European leagues. As assuming as it was to see ManU and Unreal Madrid leave De Gea somewhere in the English Channel, it's stupid to have the windows close at different times (I know that this De Gea fiasco does not quite apply to my comment on the window timing but it's too much fun to ignore).
So back to our manager. Why does he attract such vehement condemnation? Do these fans not  – just sometimes – realize how petulant and just plain angry they sound? These are, invariably, the same ones that complained that (1) we have not won a trophy in 9 years then, when we won the F.A.Cup (twice), that the F.A.Cup does not count (2) we never spend money, then when we bought Ozil and then Sanchez for amounts that doubled or trebled our previous transfer records. And I love the way people who have never met AW (including myself) claim to know that he is stubborn and won't spend money (though he clearly does). Does anyone remember how much we paid for TH14? That was not cheap.
So it seems that there are people that are so pissed-off and fundamentally angry with Wenger that they will take any issue, any problem, any setback and just spin it into the same narrative. Any victory, any improvement will be down-played and then any defeat will be met by an avalanche of criticism and channeled into the same story-line that we need to replace AW. Apart from the tedium of having to listen to (most) of these fans, there is no accountability for how destructive these fans are. For years the same complaints have been made by this set of fans. Yet, undeniably we've made progress (see above). This squad is stronger than it's been in (maybe) 10 years. If our 2015 played the 2011 version, it's clear which one would win. Or pick the 2008 one. Does this mean that we should be satisfied with what we have? Hell no. But neither does it provide justification for trying to rip apart what we have. There has been growth and progress. But, no, not to anti-AW brigade. They seem to have more energy and passion for targeting AW than supporting the team. Maybe it's the old adage about some people viewing the glass as half full or half empty – except in this case they view the glass as not just empty, but broken with jagged edges.
Did I expect that we'd sign someone in addition to our bouncing Cech? Yes. But when I look at who was available it's not clear what we missed out on. Where were we negligent? I'd have like to have seen another defensive midfield play to act as a spare Coq. I would have bought Schneiderlin. But it's not clear how that dynamic would have worked with the Coq. I think there's more risk in this position that the forward one. We have Giroud (who I'm not the biggest fan of), Walcott (who is not consistent enough) and the Great Sanchez. Not too bad. But if your benchmark is the Oil money at ManC or even at Chelsea Business Club, then I think the question needs to be more about parity in the premiership. Arsenal will never be that team that stock-piles players and takes $20 right-downs on them – and ruins their careers (but not their bank balances). Holding AW to that benchmark is again just setting people up to be angry and re-enforce their message that he must go.
I'm really shocked at the vitriol at the end of this transfer window. It makes no sense. Look around at other teams. Who did anyone buy that we wanted? How many strikers actually moved? Exactly. Before overreacting and feeding that narrative, tell us who we should have bought and then confirm that they were actually willing to move?
At some point AW will leave. Then those AW_haters will be "right". At some point even a broken watch is right twice a day (unless it's a 24 hour clock in which case it's just once). This team is playing as good as football as anyone (aside from, maybe ManC). There is real forward progress. This is an exciting team. Have we had a nervy start, yes. But I want this team to do well and know that it will fail in certain games and surprise in other ones.
But in the meantime they are a corrosive, destructive force on our club and stop us from having an interesting debate over the future of our club, it's manager and our overall philosophy. We get distracted and sidetracked by this wave of criticism.
I'd like to know something about the long-term structure of the club. What do we believe about the economics of the game? What's the deal with the Financial Fair Play rules? What are the constraints that apply to what clubs can spend? What will the game look like in 5 years and are Arsenal positioned to be long-term successful? Because, at some point, Super-Wenger will leave. He will decide when; he's earned that right. And when the new manager comes in, that person will inevitably fail (as anyone who does when taking over from a great – look at ManU post Busby and then post Fergurson as a few most obvious examples). When we've failing to qualify for the Champions League, languishing mid-table and unable to attract players of the caliber of Ozil, Sanchez or Flamini (spot the odd-one out) what will the anti-AW crowd say then? Where will be their accountability then? We should, as fans, be supporting team and setup-up we have. Having watched this team in the 70, 80's and 90's I know how tedious it can get; I've been to the dark-side with Arsenal and I don't want to go back (did someone say Gus Caesar, David Hillier or Jeff Blockly?)
Man, do I need a real game of football to watch. These fuckers will drag you down if you're not careful.
-LB7